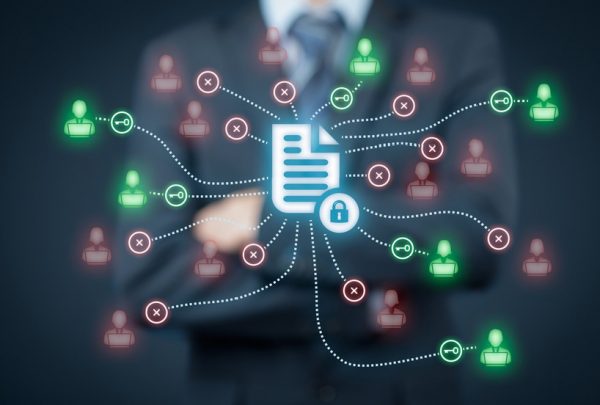 The current fourth Industrial Revolution that has no historical precedent. It is building on the Third revolution of fewer than 50 years ago by and is measuring the IT and data fusion and twisting the digital structures to create a distinct impact on the speed, space, and systems.
The EU's General Data Protection Regulation (GDPR) is implemented at a time to avoid the distortion and impact to steer free from a Digital dictatorship. Everybody's privacy can be at stake as one click on the net or social media can monitor the behavior and information stewarded by a centralized search, AI and specific algorithms.
The current digital revolution has no historical precedent
We are entering the 4th technological revolution, where data is at the core of any business model.
The First Industrial Revolution used steam in the 18th century to mechanize production. The Second used electric power in the 19th century to create the mass production. The Third used electronics and information technology in the 20th century to automate production. The current Fourth Industrial Revolution that has no historical precedent and is building on the digital revolution that started less than 50 years ago. It is characterized by a fusion of technologies by distorting the positions that lay between the physical, digital, and biological IT spheres with a distinct impact on the velocity and scope of the data and IT systems.
The new age of consent should not be feared.
Enter the GDPR Data-Privacy Rules to defend the data subject and stakeholders from the technological revolution by ripping apart the IT ecosystem by simply demanding transparency, accountability, consent and the right to be forgotten.
GDPR further addresses big, data, cloud, digital obesity and rampant mechanization of personal data by giving back the data subject the control of personal data and is now the new black
The Nordic GDPR Summit at the 12th Nordic GRC and IT Security Summit on the 9th May 2019 we will again conduct a whole day GDPR networking workshop where we present the latest updates, case studies, panel, and keynotes from GDPR practitioners and decision makers from top organizations so that sustainable GDPR processes can be enforced in all business processes and activities
WHY US
Since 2005 we have provided a GRC and IT Security platform thru training, conferences, seminars and workshops to discuss the impact of a considerable number of GRC and IT Security components and the current focus on GDPR addresses the global impact of GDPR, Data Privacy and cybersecurity on global businesses, societies and cultures.
RELATED ARTICLES